Young Londoners Shine On LYG Return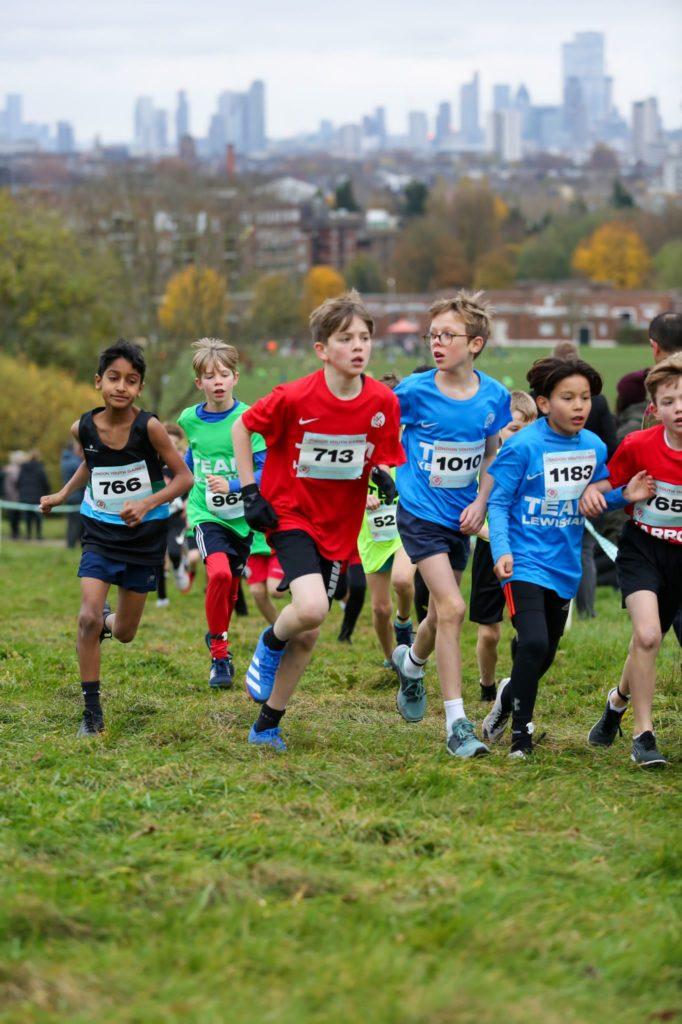 cross country launches season
There was an autumnal crispness in the air, but a warm atmosphere as the London Youth Games season kicked off at Hampstead Heath on Saturday 20 November. The cross country event taking place on the iconic Parliament Hill Fields – a venue which has hosted world and national championships in a rich history – saw over 1200 young Londoners from every borough taking part.
It had been two years since the annual season-launcher had taken place. But there was no sense of respite as hundreds of runners across four age groups tackled the challenging courses.
Bromley took home the main prizes, winning both the overall male and female titles (pictured left). Last year's virtual cross country winners Richmond were runners up in the female class with Wandsworth taking bronze.
Barnet claimed silver in the male category with Southwark settling for bronze. There were some thrilling races across the whole day, right from the first firing of the starters pistol at 10:50 for the under 15 female race.
There were individual victories by Summer Smith (Havering) in the under 11 female race, Callum Whiteside (Tower Hamlets) in the under 11 male race, Jorjia Marsh (Enfield) in the under 13 female race, Joseph Scanes (Bromley) in the under 13 male race, Adella Svihalkova (Kensington & Chelsea) in the under 15 female race, Gianleo Stubbs (Barnet) in the under 15 male race, Nichole McGovern (Hillingdon) in the under 17 female race and Jacob Taylor (Southwark) in the under 17 male race.
Victory in the under 17 female race as particularly satisfying for Nichole McGovern, afterwards, she said: "London Youth Games means a lot to me. Ever since Primary School I have participated in a range of sports from hockey to cricket to running and so I think it's a really good stepping stone for athletes who want to progress. I came second here two years ago and I just really wanted to win it."
But the day was also about the young Londoners coming together again, motivated by the experience and benefitting their own wellbeing. Noah of Enfield took part in the under 15 male race.
He said: "Training for LYG cross country felt like a relief during the pandemic and I've really enjoyed it. It's something I look forward to every week. I've made good friends, I like my coaches and my parents have been so supportive.
"It's made me fitter and stronger and more motivated. It's made me realise that I can push myself and do more than I thought."