TEAM LYG at the 2023 Finals Festival 
Team LYG may be small, but they are a mighty force. Through collaborative efforts with partners, the team successfully coordinates, executes, and thoroughly enjoys every single LYG event.The team's passion and dedication to their work is truly inspiring. They put in countless hours of hard work to ensure that every detail is taken care of and that all attendees have a memorable experience. Despite the challenges that come with event planning, the members of Team LYG always maintain a positive attitude and a willingness to go above and beyond to make each event a success. Their teamwork and camaraderie are a true testament to the power of collaboration.
Interested in joining our Team. Please find open opportunities here
Favourite Sport?Football
Favourite thing about working for LYG?
I believe in the power of sport to change lives. To be able to change lives with London Youth Games involving any young Londoner no matter their background is hugely exciting.
Best sporting moment?
Selfishly for me opening the batting and bowling for the England blind cricket team against Sri Lanka in the 2002 Blind cricket world cup.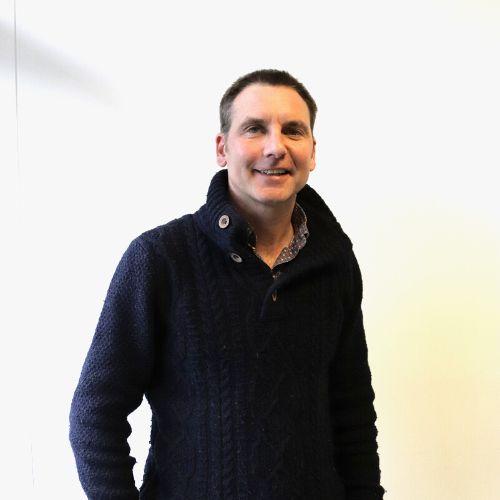 Head of development and delivery
Favourite Sport?
Cricket
Favourite thing about working for LYG?Providing opportunities for young Londoners.

Best sporting moment? Hard to chose! Can't split England winning the Women's Cricket World Cup at Lords in 2017 or the Lionesses lifting the Euros at Wembley in 2022

Marketing and communications manager
Favourite Sport? Hockey & Rugby
Favourite thing about working for LYG? Playing a part in getting more young Londoners to have a great time playing sport, make new friends and discover sports they love!
Best sporting moment?Playing for Loughborough University Women's 1st rugby team and being selected to start was a really proud moment for me. 
Events and EXPERIENCE Manager
Favourite Sport? Athletics
Favourite thing about working for LYG? You get to meet so many great people and there is such a variety in what we do so, it is very exciting to get stuck in with everything.
Best sporting moment? Super Saturday during London 2012 in the Queen Elizabeth Olympic Stadium.
Sports development and delivery manager
Favourite Sport? Netball
Favourite thing about working for LYG? The events have such a welcoming and supportive atmosphere! I feel very passionate about community grassroots sports provision, so it's exciting to be a part of an organisation that provides an amazing opportunity for young Londoners.
Best sporting moment? I always loved Beth Tweddle growing up, so watching her at the O2 during London 2012 was a moment I'll never forget.
disability activation manager
Favourite Sport? Hockey
Favourite thing about working for LYG? To give more young Londoners' access to competition and sports events, who currently don't have this privilege. To help London Youth Games be renowned for it's inclusivity. 
Best sporting moment? Watching GB Women's hockey team win Olympic Gold in Rio from the stands. 
Youth and Workforce Development Manager
Favourite Sport? Football
Favourite thing about working for LYG?Being able to directly impact the lives of Londoner's using sport as a tool to change perceptions, improve wellbeing, and fulfil potential. 
Best sporting moment? Watching the lionesses winning the women's EUROs at Wembley! A game-changing moment for women's sport. 
SPORTS DEVELOPMENT AND DELIVERY OFFICER (disability)
Favourite Sport? Cricket & Football
Favourite thing about working for LYG? To use sports as a vehicle for change and allowing young Londoners to express and be the best version of themselves through participating and competing in the sports they love and inspire them to develop a lifelong passion for it.
Best sporting moment?Being interviewed by sky sports while leading a dynamos cricket activity at the nursery ground at Lord's cricket ground. 
Favourite Sport? Korfball
Favourite thing about working for LYG?  Being able to get young people involved in fun, competitive sporting opportunities
Best sporting moment?  Being a part of the England korfball youth programmes. 
Favourite Sport? Basketball
Favourite thing about working for LYG? Being able to connect with young Londoners and help them make London a better place through sport. 
Best sporting moment? Winning MVP for my basketball team in secondary school. I managed to get the last bucket to help my team through to the next stage. It was an incredible moment. 
prof. geoff thompson
mbe frsa dl
Background:

Geoff has a 35 year track record delivering initiatives at major sporting events, such as London 2012 and
setting up his own charity, Youth Charter.
He brings considerable experience with London Youth Games, spending his early career as an Area Sports Officer for Hammersmith and Fulham. He brings a wealth of knowledge of equality, diversity and inclusion, which will be a real asset to London Youth Games's vision to create "the world's most inclusive city-focused Games".
Why did you want to volunteer on the board for LYG?
Every young person should have a chance in sport, regardless of their background. I'm delighted to join London Youth Games as Chair to give more young people the chance to take part in sport and opportunities to develop their life skills.
London Youth Games was founded to commemorate the Silver Jubilee Year and it's now 45 years on and it has never been more relevant, as young people look to stay active post pandemic. 2022 also marks the 10th anniversary of the London 2012 Olympic Games and this year is a great opportunity to reposition and represent the London Youth Games as part of London 2012's sporting legacy for young Londoners.
I founded the international charity, Youth Charter, to help young people from disadvantaged communities, and I'm looking forward to bringing that expertise to London Youth Games.
Current Role: 
Director at Moorhouse Consulting
Background: 
A management consultant, with experience of delivering transformational change across a range of industries, but specialising in multi-stakeholder programme delivery within the public sector. Anna currently leads the Health Practice at Moorhouse Consulting.
Favourite Sport: 
Cricket
Why did you want to volunteer on the board for LYG? 
I am passionate about the role that sport can play in local communities, to inspire young people, raise aspirations and improve health and wellbeing outcomes.
My personal engagement with sport began at university, having felt excluded from it at school, where I took great personal pride in representing my university in cricket. This translated into an ongoing passion for a range of sports so when the opportunity arose to give back to an organisation that increases the chances of young people participating in sport from across the diverse spectrum of London's communities it was an obvious choice!
Best sporting moment? 
Super Saturday at the 2012 Olympics – inspiration for the whole country
Background: 

A Chartered Accountant with a background in Financial Control and Investment Management Operations . However in recent years Jane has transitioned away from the city to working more in the Education and Sport sectors in pursuit of her belief that participation in sport by young people can bring huge benefits in so many aspects of their lives. She has been a school Governor for nearly 10 years with specific responsibility for Finance and Sport. She coaches in Primary Schools and in an effort to engage more young people in sport Jane was recently  involved in setting up and is now running a large netball club in North London.
Favourite Sport:
Participating I love swimming, running, netball and the gym. To watch live- athletics, netball, hockey, cricket – pretty much all sport.
Why did you want to volunteer on the board for LYG?
My first experience of the LYG was as a coach taking a netball team to finals day, subsequently attending many LYG events as a parent supporter or Coach. I was blown away by the event with the once in a lifetime experiences available to the young participants. I am passionate in my belief that sport can change lives in so many ways and volunteering for LYG is a chance to help create opportunities for more young people to get involved and experience the benefits that sport at any level can bring.
Best sporting moment?
Watching – every day that I walked  into the Olympic Park during the London  2012 Olympics and Paralympics;
Participating – The London Marathon , it's a very long way but I don't think I stopped smiling  all the way round!
Current Role:
TV and radio broadcaster and journalist, writer and speaker. Charlie also does extensive advocacy work.   
Background: 
Charlie is an experienced broadcaster and journalist across both TV and Radio. She has worked globally for major TV networks, events, and brands covering the likes of the Olympics and Paralympics to producing her own investigative podcast series Undiscussable. Charlie has spoken for the United Nations, given keynote address at the US senate and recently gave a TED talk on PTSD and trauma. She's an advisory to the Ministry of Justice and does extensive advocacy work on domestic and sexual abuse and is an ambassador for Women's Aid as well as Malaria No More after surviving the deadly disease. She received a fundraising hero's award in parliament after running 250 miles to and from 40 football clubs, raising awareness amongst the football community of abuse and in 2016 cycled 3000 miles from London to Rio, Brazil. She's also an ironman.
Favourite Sport:
So hard to choose. Football, boxing, running, triathlon – sorry I can't choose. 
Why did you want to volunteer on the board for LYG?
I want to help LYG grow its reach and impact to deliver opportunities to all Londoners using the power of sport, not just in direct competition but also in skillset and wider careers around sport . Running saved my life as a kid in so many ways. So often it's about being given a chance, a belief, a community and a sense that you are worth something. This can totally transform a young person's life. I still use the same skills I learnt as a young athlete now in everything I do. I have volunteered to help tell those stories and create more of them. 
Best sporting moment?
Again this is so hard, I have so many! In my broadcast career interviewing Nicola Adams as she stepped out of the ring in 2012 as the first woman to win an Olympic boxing Gold medal. In my own sport, crossing the finish line of the London marathon with my best friend a year after I was critically ill and thought I'd never be able to run again. 
Current Role: 
Senior Managing Director, Teneo
Background: 
A strategic communications and reputation management specialist, with a personal and professional interest in sport, and experience working with sports bodies, charities, clubs and sponsors in the UK and globally.
Favourite Sport: 
Football (with a keen interest in cricket and cycling too).
Why did you want to volunteer on the board for LYG? 
I have three children under 9, who practice sport,  live in Camberwell in South London (a hot bed of sporting talent) and attend state school. I am also a keen amateur cyclist, runner and (erstwhile) footballer.  
Best sporting moment? 
Watching: Ole Gunnar Solskjaer scoring the winning goal in the 1999 Champions League final / being present when England reclaimed The Ashes at the Oval in 2005. 
Participating: completing the 2018 London Marathon (the hottest on record), without walking and under 5 hours.
Current Role: 
Independent Consultant, MJD Active Consulting
Background: 
After 15 years Mike left Sport England in April 2022 to set up his consultancy – MJD Active Consulting – focused on improving people's health, social and economic wellbeing. At Sport England he led the children's and young people's, disability and health portfolios including the School Games and Satellite Clubs programmes and the 'We are undefeatable' campaign supporting people with a range of long-term health conditions, developed by 15 leading health and social care charities and backed by National Lottery funding. Between 2002-06 he led the Labour Government's £2bn PE and School Sport Strategy which increased the percentage of youngsters doing two hours of PE and Sport each week to 86%, delivering the public service agreement target two years early. Mike also worked at the Department for Education where he led on the inclusion of children with special educational needs and independent parent partnerships supporting their parents.
Favourite Sport: 
Rugby Union.
Why did you want to volunteer on the board for LYG? 
I am passionate about making a difference for young people; the power of sport and physical activity; my home city – London; and, from over 16 years' involvement, passionate about the London Youth Games. I am now at a stage in my life and career where I am able to give more back and wanted to use my skills and 35 years of experience to help London Youth Games realise its vision of 'Every Young Londoner's Games'.
Best sporting moment? 
Launching the Walking Netball partnership between England Netball, the Women's Institute and Sport England and getting to play alongside 250 institute members from all ages and backgrounds.
Background:
Mickela is a multi award-winning entrepreneur and community social enterprise leader, who has impacted the lives of more than 45,000 young Londoners through her company, HR Sports Academy. Mickela is the youngest Chair since London Youth Games began in 1977. She is also the first to have actually competed at the Games. Mickela represented Haringey at London Youth Games in 2000, 2002, 2003 and 2004, winning Gold in the female basketball competition each year.
Favourite Sport:
Basketball and Football
Why did you want to volunteer on the board for LYG:
I am very passionate about sport and the positive impact it has on the development of children and young people. I have many fond memories associated with the London Youth Games and sport in general has helped me become the person I am today. I want to use my knowledge and experience to help create even better outcomes and opportunities for young Londoners. I want to help the London Youth Games reach as many young people as possible, so they too can gain from the many benefits that come from playing sport.
Best sporting moment:
Winning the National Basketball League for the first time and attending the London 2012 Olympics. I was lucky enough to watch many sports and some great finals, meet amazing athletes and have fun within the Olympic Park. The atmosphere at the Games and in London in general was amazing.
Current Role:
Councillor for Grove Park ward in Lewisham, having been first elected in 2014, and London Youth Games representative since 2015.
Background: 
Work as Assistant Principal for CONEL, based in Tottenham, and also work as Designated Safeguarding Lead for Capital City College's Group, of which CONEL is a member.  Been in Further Education since 1994, prior to that, worked as a Marketing and Conference Director, as well as a Lawyer.  
Favourite Sport: 
Swimming and tennis (can't separate them)
Why did you want to volunteer on the board for LYG: 
Having been a Councillor rep and attended many events I wanted to take on more of a role.  I started my connection with London Youth Games as a parent of two children who won medals in swimming and rowing. I've also been a swimming official, helping at the swimming competitions and biathlons.
Best sporting moment: 
Participating – being part of a very successful tennis team at my secondary school.  Representing my university in swimming and tennis (and winning…) and using my swimming endurance to raise money for charities, including swimming the channel (in a pool). At the age of 60 in lockdown, I took up running and completed a 5K for the first time, which then became bi-weekly.
Watching – Liverpool FC winning a 6th European Cup and finally the Premier league and seeing my daughter swim at Nationals, and son make a 100 for the first time.
Councillor caroline cooper-marbiah
Current Role:
Internal Auditor, leading on School audits at Surrey County Council. She is Labour Councillor for Colliers Wood Ward and Cabinet Member for Sport and Heritage – London Borough of Merton. Also volunteers with the local Parks and Green Spaces Group and the Figges Marsh Junior Parkrun.
Background:

Caroline was elected as Councillor in 2013 and has held several Lead roles over the years to include Adult Social Care & Health, Education, and Culture, Leisure and Skills. During her time as Lead member for the various portfolios, the newly built Dementia Hub was opened, and services in Adult Social Care were improved. Secondary school and Special Educational Needs (SEN) places were increased. Additionally, 100% of secondary schools were OFSTED rated Good or Outstanding, as well as improving on school results to the extent that Merton was first in the country for student progress. Crucially during the pandemic, Caroline ensured that the parks and open spaces were safe and kept open for all residents to use, and the online library services offered to residents were increased. 
Caroline worked as Assistant Finance Manager for the Roehampton Club before moving on to Surrey County Council where she held various roles before joining the Orbis Internal Audit Team. 
In 2005 she completed the cancer research UK race for life event, and in recent years, climbed the Tegernsee mountain in Gmund, Germany in 2016 and the Grouse Mountain in Vancouver, Canada in 2019.  
Caroline has two adult daughters who keep active and her youngest coached basketball to primary school children.   
Favourite Sport:
Caroline loves watching all types of sport, particularly gymnastics, athletics, Tennis, Football and Formula 1. She does a bit of running regularly and started hula hooping and skipping during the pandemic.
Why did you want to volunteer on the board for LYG?
Sport as a portfolio is the first for the London Borough of Merton, and I am the first Lead Member. Volunteering is a fantastic opportunity to ensure the children of Merton, and more broadly, children across London get involved with the sporting activities and reap the benefits the LYG have to offer.  
Best sporting moment?
Watching the Lionesses win the Euro 22 on TV and watching Serena Williams play her last tennis match at Wimbledon from the Royal Box were definitely unforgettable sporting moments for me.
Current Role:
CEO at Vallum Associates
Background:
Malvin is a former footballer who played for MK Dons, Cardiff City, Port Vale and Huddersfield Town. He picked up his first international cap for Sierra Leone in a 2008 Africa Cup of Nations qualification match.
After retiring as a player, Malvin entered the energy industry. In 2016, Malvin founded and co-launched recruitment, consultancy and coaching consultancy firm Vallum Associates, on the back of his extensive knowledge and network within the Energy & Utilities industry.
This deep knowledge of the industry has not only seen Malvin asked to recruit for some of the biggest names but has also seen him acting in an advisory capacity, helping define end to end solutions and approaches to transformation.
Favourite sport:
Football
Why did you want to volunteer on the board for LYG?
Football and sport in general have been a huge influence on my professional and personal life. The life lessons and friendships I made via sports guided me through my career change and gave me the values for my business to succeed.
Now I hope to help youths gain those valuable life lessons and values that helped me so much.
Best sporting moment?
My best sporting moment was whilst playing for Huddersfield Town against Swansea. I scored the winning goal, but this was made even sweeter as the Swansea crowd had been giving me a lot of abuse throughout the game.
Current Role:
Partner in the Media, Entertainment & Sport Group at Bird & Bird LLP, specialising in the sports and gambling sectors.
Background: 
As a partner in Bird & Bird's Commercial team and a member of the Media, Entertainment & Sport Group based in London, Elizabeth is an experienced lawyer focussing on regulatory and commercial matters in gambling and sport. She was seconded twice to the London Organising Committee of the Olympic and Paralympic Games (LOCOG), both in the legal team and then in an operational role during London 2012 itself. This gave Elizabeth an invaluable insight into what it takes to host a major sporting event and the risks and challenges facing not just event organisers, but also sponsors, broadcasters and suppliers. Since then, as part of Bird & Bird's industry-leading sports group, she advises major national and international governing bodies and rights holders, teams, broadcasters, agencies and global sports brands on major international sports media rights tenders and licensing, sponsorship, licensing, event staging and supply agreements.
Favourite Sport: 
Playing Water Polo, watching absolutely anything. 
Why did you want to volunteer on the board for LYG? 
I have lived in London for my entire adult life, and now have two children here. I am passionate about the benefits of sport and physical activity for everyone, but particularly young people. Volunteering with LYG presented a fantastic opportunity to use my skill set to give something back through an organisation that can have such a positive impact on so many young people. 
Best sporting moment?
Becoming British Water Polo Champion. 
Current Role: 
Joyce Ryan was elected in 1990 so this year marks 30 years of service for the residents of Redbridge, and specifically Fairlop Ward, where Joyce lives.
She is a Trustee of London Sport which is the strategic agency that supports the Mayor of London's aim for London to become a happier, healthier and more connected city through physical activity.
Background:
Joyce was on the Board of the Lee Valley Regional Park Authority leading up to the Olympics and was fortunate to see the development of the Velodrome, in the Olympic Park and the White-Water Centre. Two great facilities that are legacies from the Olympics.
Joyce has served as a school governor, both on main stream schools and those whose pupils have very specific and various needs. As a primary school teacher for many years Joyce has a good knowledge of and keen interest in education.
Joyce was Deputy Mayor in 2004/5, Mayor in 2007/8 and Deputy Mayor in 2019/20.
Joyce was on the Board of the Kenneth More Theatre and worked there as a volunteer. 
London Youth Games involvement:
Joyce has been a committed supporter of the London Youth Games throughout and has always endeavoured to ensure that other Members are aware of the importance of them to the young people in the borough and has encouraged them to support events. Particularly at Finals Weekend or the School Games at Redbridge Sport & Leisure, which Joyce is a Trustee of. 
Interests: 
She has a passion and interest in the Arts, Sport and Culture and knows of the value and enrichment that these contribute to people's lives. She was very involved with both Redbridge Drama and Music Services before they transferred out of the Council's control.